Airline miles (SoraChika route introduction) / Updated on Mar. 10
Today this blog will introduce the means of exchanging points from points of point site to ANA miles.
Using this technique you can exchange points of point site (equivalent to 1 point for 1 yen) to ANA miles at a rate of 81%.
It may be worth losing exchange rate, but AMA miles are worth more than 2 yen by converting it to an award ticket.
What is airline miles?
This is an abbreviation for "mileage service by airline", it is an airline point service.
Every time you board an airplane, you earn points according to the distance you got on board.
When the points reach a certain amount, you can get award tickets etc.
This point is called "Aireline Miles" or "Miles".
What is the value of airline miles?
Airline miles can be exchanged for award tickets or electronic money.
1 airline mile can be exchanged to 1 yen of electronic money.
The mile is demonstrated by exchanging for award tickets.
Moreover, the more you exchange for a ticket with a higher fare, the higher airline miles value will be .
Basically 1 mile is worth two yen or more.
And award tickets to be great will serve also to the family.
Please look at this entry as we are discussing in detail here.
How to earn airline miles?
There are mainly three ways to earn airline miles.
There is another two way, but I omit them in this article because there are few opportunities.
This blog explains them one by one.
Bording
Using credit cards
Using point sites
Bording
First of all, how to earn airline miles by boarding.
As you know, you can earn airline miles by airplane's flight distance.
For example, you earn about 20,000 airline miles when you board San Jose from Tokyo.
If you have many business trips, you can earn a lot of miles.

But this blog does not pick up this way because it is normal way.

How many times can we get award tickets?
In the case of ANA, if you have 12,000 airline miles you can get award tickets for Tokyo – Osaka.
When you have a flight for Tokyo – Okinawa, the mile is a little less than 1,000 airline miles.
In this case, you can obtain an award ticket by boarding 13 times. It reaches the award ticket in 7 round trips.
As you can see, it is difficult to earn the miles in this way.
Using credit cards
Next, how to earn the miles by using credit cards.
This way is so populer.
Basically, paying 100 yen with credit card will save 0.5 to 1 mile. Using a high-ranked card, and using a little more technique will be about 1.5 miles maximum.
You can earn airline miles at a good rate by using techniques that this blog will introduce on this blog.
However, this method has limitations.
That is that you can not spend more than your income.
However, this method is also very important.
In the future on this blog also write articles focusing on the credit card return rate, annual fee etc.
Using point sites
In this way, you can use point sites such as Moppy introduced in another entry on this blog. This way is the most important in this blog.

Points of the point site can be exchanged to the miles.
And you can earn income without working at the point site.
For example, you can earn 10,000 points (= 10,000 yen) just by applying through Moppy when you issue a credit card.Of course, you can earn a credit card company's enrollment service separately.
In addition, when you buy something via the point site, you can also receive points 3times. (Points of Internet shopping site (Rakuten Super Point etc), Points of the credit card, Points of the point site.)
Besides, there is a monitor promotion on the point site.
That means you can earn 50% of the meal cost as points by eating at a restaurant and writing a questionnaire.
How to exchange points of the point site to aireline miles
Points of the point site can be exchanged directly to airline miles. The exchange rate is 50% with this methods.

This blog shows you how to exchange with 81% rate.
Japanese call this exchange "SoraChika" route.
"Sora" means the sky. "Chika" means in the ground.
"SoraChika" route
"SoraChika" route is illustrated as follows.
Even if you look at this figure, you may not know what it is at the beginning.
You can exchange points for ANA mile by repeating efficient replacement.
Although points may appear to be decreasing, ANA mile is worth more than 2 yen as mentioned above, so it actually increases considerably in practice.
This entry will explain each step in reverse order.
ANA mile
This is the destination of this route.
You can get awards such as award tickets with airline miles.
In order to earn airline miles, you need an ANA mileage card. But it can be used as an item to be explained next.
Please refer to the official page for how to use airline miles.
ANA, All Nippon Airways web site | ANA – United States
Metro point
Tokyo Metro provides MetroPoint servise.
Tokyo Metro runs subway in Tokyo. For that reason, this card is called "Chika".
In order to use this point you need a credit card called "SoraChika" card.
"SoraChika" cards , "ANA To Me CARD PASMO JCB" is a credit card that can exchange the point of Metro Point to ANA mile with 90% exchange rate.
"SoraChika" cards can change 20,000 points (= 18,000 miles) every month. You can save up to 216,000 miles in a year.
"SoraChika" cards have rarely appeared on point site promotion before.
However the promotions are frequented at point sites.
Let's try issuing this card to practice how to use point sites.
The detail is summarized in this entry.
"SoraChika" card is ANA cards, so you can earn bonus miles when you purchase an airplane boarding pass.
PASMO attached to "SoraChika" card corresponds to auto charge from the beginning, so you can use it everyday.
PASMO is a prepaid rail pass card with built-in IC chips.
Users can pay train fares by touching ticket gates with the card.
This card can also be used as electronic money to buy goods.
Auto charge is very convenient, so this blog recommends you it.
LINE point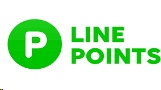 The LINE point is a point service of that LINE which is a communication tool.
Most people in Japan install the LINE application on smartphone.
It is easy to use LINE point if LINE is installed. Follow the below page, let's finish registration.
Other points
In this blog it is safe and pick up the main point site.
Among them, this article shows you the point sites that can be efficiently stored with "SoraChika" route.
You wonder why many point sites are written on this blog.
This blog explains two reason.
First reason : There are strong fields / weak fields.
Secound reason : Point sites that can get the maximum amount of money will change each time.
In order to earn points as efficiently as possible, you need to choose the point sites.
In the maximum amount of reduction, the big difference is issuance of credit card.
The point gained by issuing a credit card is mostly limited to the initial issuance of that card.
As for credit card issuance, it is common to use point sites with high return as much as possible, for which points are limited to the first time.
G-point
G-point is a point site like Moppy.

G-point is excellent of exchange functions from other points and you can exchange various points with G-points.
In order to exchange various points with LINE points, a G-point account is required.
Regarding G-points, this blog will summarize on this blog.
However, you would like to register it immediately, you can use the following link. And so you can earn up to 50 points.
World Present Point
World present point is supplied by The Mitsui Sumitomo VISA card.
(The Mitsui Sumitomo VISA card will be unnecessary if it is an abbreviated route to be exchanged for PeX → LINE points as described later, but the maximum exchange rate will be reduced from 81% to 73.6%)
Almost of the Mitsui Sumitomo VISA card can use World present point. However you need to have an attention, because? a few Mitui Sumitomo VISA card can not have World presend point function.
ANA VISA * card can use World present point. You can receive the miles bonus just by having them.
If you don't have the Mitui Sumitomo VISA card, this blog recommends you to issue ANA VISA nimoca card. You will be as good as possible by registering it using point site promotion.
PeX points
PeX is a point site with a strong tendency as a point exchange site.
Various point sites are often able to exchange PeX as a replacement destination.
And exchange from PeX to other points is also substantial.
PeX's points can be exchanged for LINE points.
The exchange rate to LINE points is 90.9%.
You can choose the route of World Present Point or the route of LINE Point.
Moppy
This blog already introduced it.
Moppy is most popular and combinient.
Sometimes, highly-refurbished projects will be issued for a limited time.
Basecally Moppy point is exchanged to G-point.
However Moppy can be exchanged directly to the LINE point, the exchange route can be shortened, but the exchange rate is about 90%.
Moppy is the only point site that can be exchanged at a high rate with JAL Miles.
Please look at the following entry.
Point town
Point town's strong point is a Monitor promotion.
Although there are services that can earn points by issuing credit cards or using services, other point sites may be higher points than Point town.
After applying for the monitor promotion to the shop that is looking for a monitor, points are returned to you by eating or shopping.
When paying at a store, you surely receive a receipt.
After returning home, submit the experience at the store in the form of a questionnaire and attach the photo of the receipt as proof that you paid the money.
It's as easy as possible with a smartphone.
Although the rate of return on payment varies depending on the conditions of the monitor promotion, there are many promotions with about 30 to 50%.
This blog will summarize Point town on this blog.
However, you would like to register it immediately,? you can use the following link. And so you can earn.
EC Navi
I often go to restaurants and earn points using this site with my friends. I like this site more than Point town.
In addition, EC Navi has a 15% point promotion of the route which EC Navi to Line point via PeX.
The rate of the route is about 86% from EC Navi to ANA miles.
Please look at the following entry.
Hapitas
Among the point sites, the return rate is generally high, and Hapitas has a lot of members.
If you do not want to register on point sites beyond necessity, you can start with Hapitas.
Hapitas related Hapitasudo bookstore is earned many points to buy books.
Hapitas points can be exchanged for PeX.
This will summarize Hapitas on this blog.
However, you would like to register it immediately, you can use the following link. And so
you can earn 100 points.
Get Money!
Life Media

Please show the following entry.
Fan Crew
Summary
This is the benefit in point exchange, it is a technique to obtain a so-called one of the unearned income.
Points earned at the point site are converted to electronic money and use is also good. However, when you exchange miles and earn an award ticket, it will be more valuable.
You can earn up to 216,000 miles per year by using this route.
Please try to make effective use for family trips, live expeditions and so on.
---